My Headteacher (@diannespencer) blogged about how she implemented a 2 week window at the beginning of the school year to implement routines, concentrate on behaviour and ensure each child is happy and knows how the school runs. You can see her post here.
We're only on our second day with the pupils and I just observed the pupils entering the school building and with no help or reminders from adults, this is the state of the Year 3/4 cloakroom:
This is the state of the Year 5/6 cloakroom: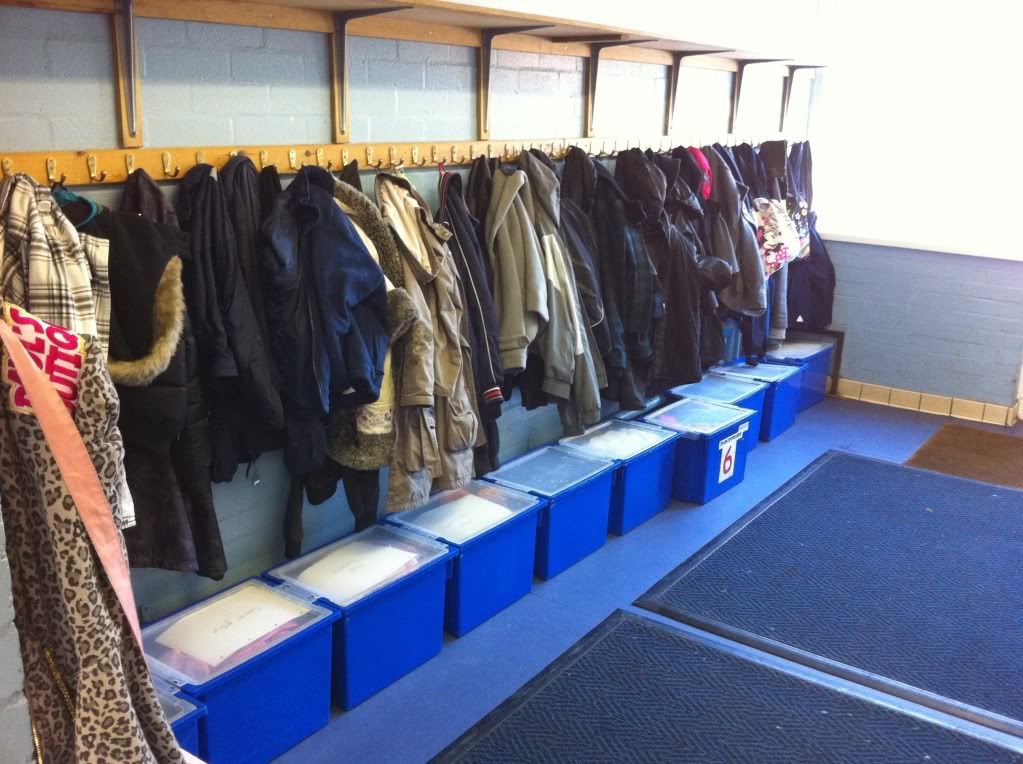 Looks like things are going well!